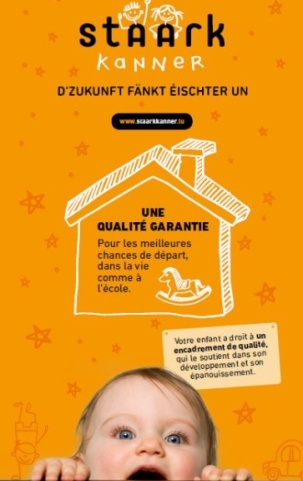 Every child attending a childcare facility is entitled to a high quality service.
Quality does not merely concern the infrastructures, safety standards, etc. - it also applies to the way your child is taken in hand, meeting his/her needs and providing the best possible support for his/her development.
To meet these socio-educational needs and make the best possible preparation for each child's future - and hence the future of the next generation - the government set up an educational quality system in September 2016. Its implementation is monitored on a regular basis; it is applied by all the education and childcare services (services d'éducation et d'accueil - SEA) and the parental assistants (assistants parentaux - AP) which offer their services under the 'chèque-service accueil' scheme.
A national reference framework for educational work
Every child should be able to benefit from an educational offer that favours his/her development and fulfilment, regardless of the SEA or AP it attends.
To guarantee this, the educational work of SEA staff members and APs is now based on a national framework: the national reference framework for non-formal education (cadre de référence national sur l'éducation non-formelle). It describes the general objectives and the main educational principles that SEAs and APs are required to implement for children's benefit. At the same time, it gives SEAs and APs markers for planning their educational activities.
Quality exigencies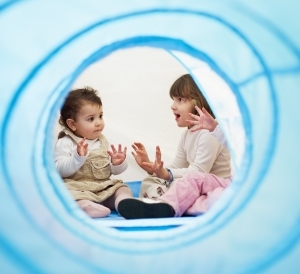 All SEAs apply a quality assurance system that requires them to:
draw up a general action concept;
keep a log book;
attend vocational training (for their socio-educational staff);
undergo external assessment by regional officers.
APs apply a quality assurance system that requires them to:
produce an establishment project;
produce an annual activity report;
attend vocational training courses;
undergo external assessment by regional officers.
Regular monitoring

Quality at the SEAs and APs is monitored by about twenty regional officers, assigned to the Service national de la jeunesse (SNJ). On average, they visit each SEA and AP twice a year; their checks include ensuring that the log book (or establishment project) is being kept up to date and that staff members or the AP are undergoing vocational training.